We're done with shooting the band scenes for the upcoming video!

It was very cold, very loud, but very cool!
The scenes I saw so far look amazing!
Thanks to the band and the great filming of Max Duda!

We still have to film a few story scenes with actors and friends, but getting this together with our busy schedules was the hard part!

I'm proud to have rocked out with Felix Bohnke from Edguy.
We've been talking about this since 2011 and now the timing was right!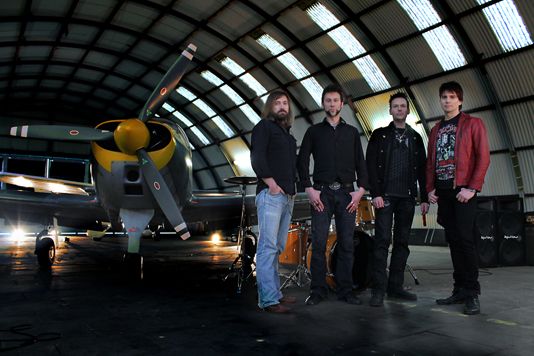 From left to right: Sebi Ascher, Michael Holler, Felix Bohnke, Nils Wandrey